No one can be spared from having cancer.
Even if you have a healthy lifestyle, you can still be prone and susceptible to having Cancer.
Only God knows.
"Allow me to introduce myself to you as the only senator who has been diagnosed with lung cancer as of last week. I have cancer of the left lung which makes it hard for me to breathe. I don't know what the reaction of my enemies will be, on what hand I might die, and that they could get rid of me, of I might survive and get rid of them," Santiago says.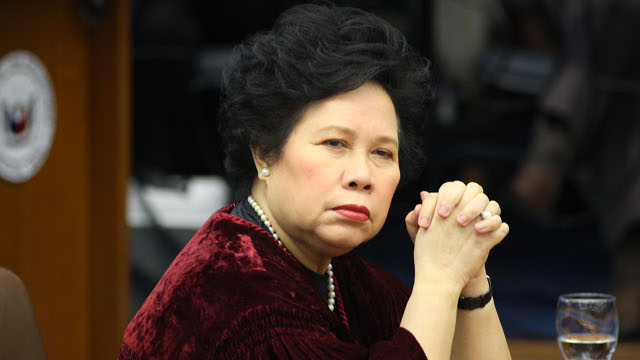 She adds, "They discovered I have what they call behavioral mutants or mutancy by themselves, by my cells in my left lung, making them impermeable to cancer and enables them to fight cancer nearby. I'll be taking a tablet that has the benefits of chemo. I will see you in 6 weeks, fully cured of cancer," she said.
Q: Were you scared?
Santiago: No, I'm very excited. I said 'Yes, I got cancer!' Because now I'm entering another dimension of human life.
Source: www.anc.yahoo.com